Metallic eyes and red lips for the holidays go so well together. This look can be worn with anything (even with an ugly Xmas sweater) and looks good on all skin tones, in my opinion. The red lip I'm wearing is "01 Always Red" by Sephora. It's their cream lip stain formula and I feel like this red is universally flattering.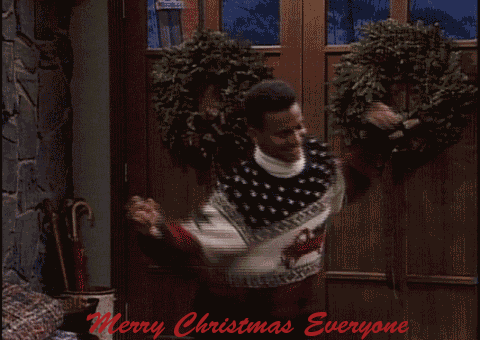 image credit: www.giphy.com
It's that time again, the biggest party season of the year! With so many different parties, it can be a little overwhelming picking out what to wear. I compiled three different outfits that I feel will suit different occasions. And not only are hey cute, but they are pretty affordable too! Enjoy!