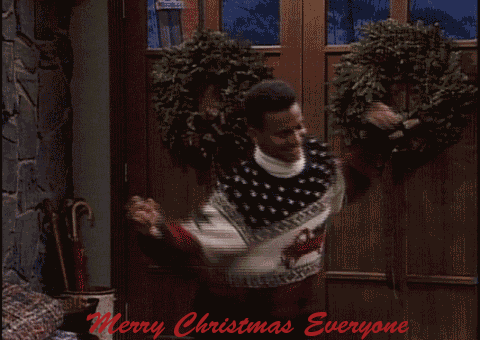 image credit: www.giphy.com
It's that time again, the biggest party season of the year! With so many different parties, it can be a little overwhelming picking out what to wear. I compiled three different outfits that I feel will suit different occasions. And not only are hey cute, but they are pretty affordable too! Enjoy!
If You're A Fancy Bish...
This is fancy and monochromatic AF. This is definitely for a dressier party but you can definitely make it more casual by wearing a tee under the dress and pairing it with chunkier heel.
If You're The Girl That Hates To Dress Up..
This metallic skirt is a very nice and versatile piece. With a fuzzy sweater and some thigh-highs, you don't have to worry abut being chilly.
Comfy AND Cool...
The leather leggings are edgy and super comfy. The sweater adds a nice, bright pop of color that breaks up all the black. The hat and heels give it a cool, city-girl touch.